Hi, I'm Ariana and I'm a Health Coach.
I'm so excited about health coaching as a profession. Most people see their doctors only a few times a year—and when they do, they rarely have time to discuss diet and lifestyle factors. But health coaches could help to fill that gap. They can provide their clients with important information like this that the clients may not hear about otherwise.
Treat yourself to change
One on One Coaching
Come to experience how life-changing the right food can be. I'll support you to feel more healthy and love your body.
Let's start this journey together.
Learn More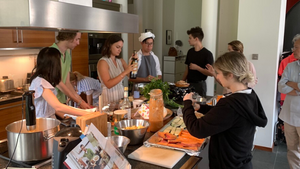 Cooking Club
Join a small group to learn how to cook the healthiest possible food, in easy and delicious ways.
Ongoing weekend and weekday classes are focused on healthy dinners. Monthly "treats" classes help transition from cravings to vitality snacks.
Options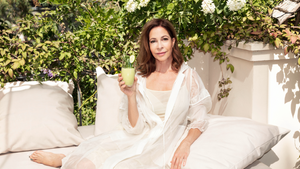 Weekend Health Reboot
Get away from home to a luxurious lake-side apartment to learn and practice a new health lifestyle with cooking classes and personal coaching.
For couples and friend pairs.
Details
Testimonials
After Ariana's coaching I am feeling much calmer and am sleeping a lot better now. Her advice has been very helpful. You are a great practitioner.

Chhavi, London, UK
A special thank you for your support. You have helped me establish a positive work life balance and a healthy food & fitness routine.

Joseph, St. Louis, US
The coaching with Ariana enabled me to develop healthy eating habits and recover a strong energy level. Many thanks Ariana!

Felicitas, Berlin, DE
Folgen Sie mir auf Instagram